Profile: Tom Stopka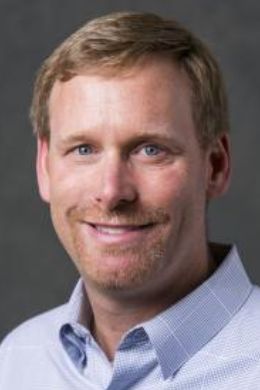 By Cora Kakalec, Community Health and Civic Studies, '23

We are excited to highlight the career and perspectives of Thomas Stopka, PhD, Associate Professor of Public Health and Community Medicine at Tufts University School of Medicine. Dr. Stopka's main research interests focus on the intersection of substance use, infectious disease epidemiology and prevention, and opioid overdose. Dr. Stopka's journey to academia and public health sheds light on his talent and drive to do good for the world.

Dr. Stopka completed an undergraduate degree at Fairfield University in Connecticut where he majored in marketing and minored in Spanish, thinking he would be an entrepreneur after graduation. His education at Fairfield emphasized the importance of service work and, after graduation, he spent a year volunteering in Ecuador. While in South America, Dr. Stopka learned that he had an interest in the social sciences and service work. He moved to California to pursue his interest in the social sciences through work with Latinx community agencies. These organizations provided health education, health promotion activities, and support for Latinx youth who had just come to the United States.

It was on Dr. Stopka's next career step that he solidified his growing interest in public health. He moved to Honduras, where he worked on public health programs including an anti-parasite campaign. During his time in Honduras, Dr. Stopka realized he wanted to develop his research skills and so applied to the Johns Hopkins Bloomberg School of Public Health. There he wrote a master's thesis on infant feeding and breastfeeding in Kenya and learned more about the ins and outs of public health research.

After graduating from Hopkins, Dr. Stopka worked at the Hispanic Health Council as the program director for an NIH-funded study assessing sterile syringe access and risk for the hepatitis C virus and HIV in Hartford and New Haven, CT, and Springfield, MA. Then he moved back to California, where he started a new job at the State Office of AIDS. There, Dr. Stopka developed and implemented programs to improve access to sterile syringes and harm reduction services among people who inject drugs.

For the last time, Dr. Stopka went back to school at the University of California, Davis to pursue a PhD degree in infectious disease epidemiology. In 2013, a job opened at Tufts and Dr. Stopka joined the faculty in the School of Medicine. Dr. Stopka started as an Assistant Professor and was promoted to an Associate Professor in 2019.

Dr. Stopka serves as a Principal Investigator and Co-Chair for the Equity Research Cluster, complimenting his interests in health equity. He believes in the Equity Research Cluster emphasis on looking at questions from different, multidisciplinary angles. Dr. Stopka writes "To effectively learn about questions of equity we must bring together perspectives and expertise from a variety of subject areas." Members of the Equity Research Cluster are diverse in their work and lived experiences, with professors from a variety of departments and schools at Tufts including Arts and Sciences, Cummings School of Veterinary Medicine, and the School of Medicine. This type of interdisciplinary work is crucial for the development of pilot studies and new insights in research. Funders strongly value this work, which Dr. Stopka sees as important when thinking about the future of the Equity Research Cluster.

Dr. Stopka hopes that one day the Equity Research Group will evolve into a federally or philanthropically funded center, with national and international survey development and investigator-driven research studies as key pillars of the center's work. Dr. Stopka expects that this center will have cross-disciplinary leadership with representation from all of Tufts' campuses. He envisions growing student involvement, with engagement in a host of activities and discussions with equity as the focal point. This center would look inward towards equity at Tufts, as it relates to employment, admissions, and learning opportunities, but also look outward towards equity in our society and the global community. In 2020, Tufts announced their commitment to become an Anti-Racist institution. Developing and expanding the University's focus on equity-centered research is critical to achieving this goal.
 
Subscribe to News from the Equity Research Group
Equity-related events and research across the Tufts campuses and beyond.
Subscribe!