Profile: Laura Corlin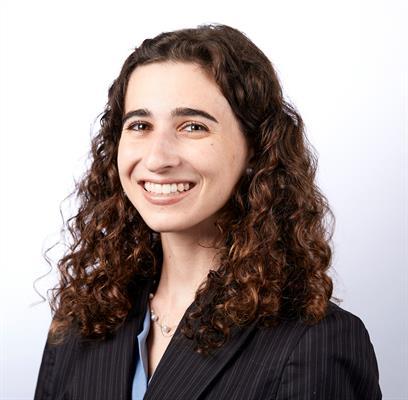 By Nirmiti Naik, School of Engineering '23

We are excited to highlight the perspectives and work of Laura Corlin Ph.D., Assistant Professor in Public Health and Community Medicine at Tufts University. Dr. Corlin is an environmental epidemiologist and has been part of the Equity Research Cluster for around three years. Her expertise in environmental effects on health provides a unique lens to the group's work and enables the Equity Research Cluster to be cognizant of the role of the environment in health, wealth, and civic engagement matters.   
Dr. Corlin is a triple Jumbo and earned all three of her degrees from Tufts University. She completed her undergraduate degree in Biopsychology and Community Health before pursuing her graduate degree in Environmental Health, then obtaining her doctorate degree in Environmental Health. Additionally, she completed a post-doctoral fellowship in Cardiovascular Epidemiology at the Boston University School of Medicine. As a result of her rich academic and professional experiences at Tufts, she has had the opportunity to collaborate with a variety of individuals from different fields and schools.   
Dr. Corlin joined the Equity Research Cluster in early 2020. Her contributions to the surveys are invaluable; she has contributed to survey development and added geographical and environmental data through her collaborators at Boston University.
Dr. Corlin is currently focused on research investigating the relationship between housing conditions, chronic health outcomes, and COVID-19 outcomes. She used a combination of Tufts' equity survey data and other surveys and found multiple topics worth exploring like the association between self-reported housing conditions and mental outcomes along with the relation between self-reported housing conditions and COVID-19 experience. 
Dr. Corlin highlights that some of her most enjoyable experiences at the ERC have been the opportunities to work with undergraduate and graduate students on the equity data and working with colleagues across the university and learning more about their lines of research. 
Dr. Corlin is interested in the way environmental exposures have differing impacts on different groups of people or subsets of our communities. She spoke of the way that environmental epidemiology can inform us about structural problems and how most often, environmental, social, and economic conditions work together to hurt marginalized groups. 
She is also involved in collaborative research among faculty about perceived discrimination in a neighborhood context. This group is exploring whether the experience of being a minority in a neighborhood where an individual is a minority vs. majority differs. Research like this is an example of the novel collaborations that are possible at Tufts. 
When envisioning the future of the Equity Research Cluster, Dr. Corlin hopes for more collaborative efforts to write grants, continuous funding directly for more waves of the equity survey, and taking advantage of the interdisciplinary network to answer new questions. She notes the value of longitudinal data, and how more iterations of the survey could lead to further insight into individual behaviors and beliefs surrounding health, wealth, and civic engagement. 
Work done in the Equity Research Cluster could be a stepping stone for related projects in various Tufts research groups concerned with equity; this would enable intra-university collaboration among students and professors. Additionally, Dr. Corlin hopes to see the translation of research into action through the promotion of equity and making outcomes to mitigate health disparities.  

Subscribe to News from the Equity Research Group
Equity-related events and research across the Tufts campuses and beyond.
Subscribe!