Profile: Megan Mueller

By Nirmiti Naik, School of Engineering '23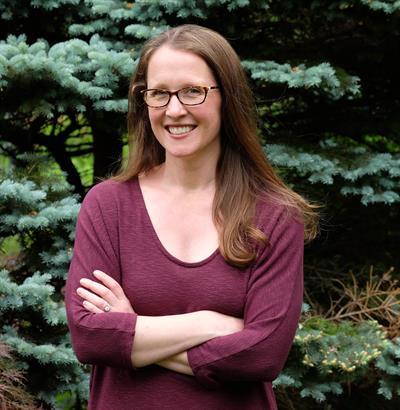 We are excited to highlight the perspectives and work of Megan Mueller Ph.D., Associate Professor in the Department of Clinical Sciences at the Tufts University Cummings School of Veterinary Medicine. In high school, Dr. Mueller wanted to be a vet, but in college, she discovered her passion for psychology and learning about the mind and human interactions. She went on to double-major in Psychology & Child Study and Human Development during her undergraduate years, before earning an MA and PhD in Child Study and Human Development at Tufts, ultimately making her a Triple Jumbo.
  

In the past, Dr. Mueller worked with Dr. Richard Lerner at the Institute for Applied Research in Youth Development and focused on adolescent development; however, her research interests changed after attending an NIH symposium on human-animal interaction. Her research focus shifted to studying youth and family relationships with animals, and after completing her dissertation, she was hired into a faculty position at the Cummings School in the Department of Clinical Sciences and the Center for Animals and Public Policy. 

Dr. Mueller has worked over the last 10 years to develop an interdisciplinary research program around human-animal interaction. Currently, her personal research is focused on adolescent development and household pets in families alongside being a senior fellow at Tisch College. She teaches in the MS in Animals and Public Policy program as well as a human-animal interaction course in the Eliot-Pearson Department of Child Study and Human Development.  Dr. Mueller's research and interest in the intersection between animals and equity make her an invaluable member of the Equity Research Cluster and speak to her belief in the importance of collaboration and elevating animals' roles in equity.  

As a senior fellow at Tisch, Dr. Mueller works in equity as it relates to human-animal interaction. She learned about the Equity Research Cluster through her work at Tisch and currently assists with the One Health working group. 

Animals are a part of so many equity issues; often, systemic inequities that affect people also have an animal component – take for example, food and racial disparities and access to housing. Dr. Mueller aided in developing and adding pet-related questions to the initial Equity Research Cluster survey to investigate potential associations between animals, pet ownership, and human health outcomes related to equity.  

Her interest in equity was sparked by working with people with different sets of knowledge and lenses at the Cummings School. She observed others who were working to provide veterinary care to lower-income communities and populations that did not have access to such services for various reasons and realized that baked-in systemic inequities impact many different aspects of our lives. "Two-thirds of households in the United States have pets. Inequities impacting the human-pet relationship impact human health but also animal health – it's a crucial variable to look at," noted Dr. Mueller. To address the impact of these inequities on animals, it's imperative to elevate the complexity and importance of the human-animal bond.  

Dr. Mueller's research is focused on how pet relationships can help remove barriers to promote equity. Currently, she's looking at the role of pet dogs in adaptive coping for teenagers with social anxiety. After COVID-19, there are concerns about adolescent mental health and it's important that we know how to support teenagers best. Dr, Mueller notes that simply having a pet often isn't a reliable predictor of health outcomes; the question is under what circumstances is having a pet beneficial. If we can build positive adaptive coping strategies through emotional support or physiological regulations, we can help teenagers. The dynamic of human-animal relationships has changed after COVID-19 since everyone was at home and interacting with their pets and families for long periods of time. The expanded role of technology in research means that researchers can more easily work with individuals across the country and access more diverse ranges of families, with the goal of conducting equity research more representatively.  

Dr. Mueller hopes that interdisciplinary collaboration continues to be a priority for the Equity Research Cluster. The diverse expertise of the members creates opportunities to address many different questions about equity. She believes that having the space to incubate ideas and move them forward is crucial. Dr. Mueller noted the importance of data-accessibility and highlighted the publications coming from the equity data and the Tufts equity dashboard. Bringing together a group of people who may not normally have time or space to share their ideas and collaborate is an immense benefit of the ERC.  


Subscribe to News from the Equity Research Group
Equity-related events and research across the Tufts campuses and beyond.
Subscribe!